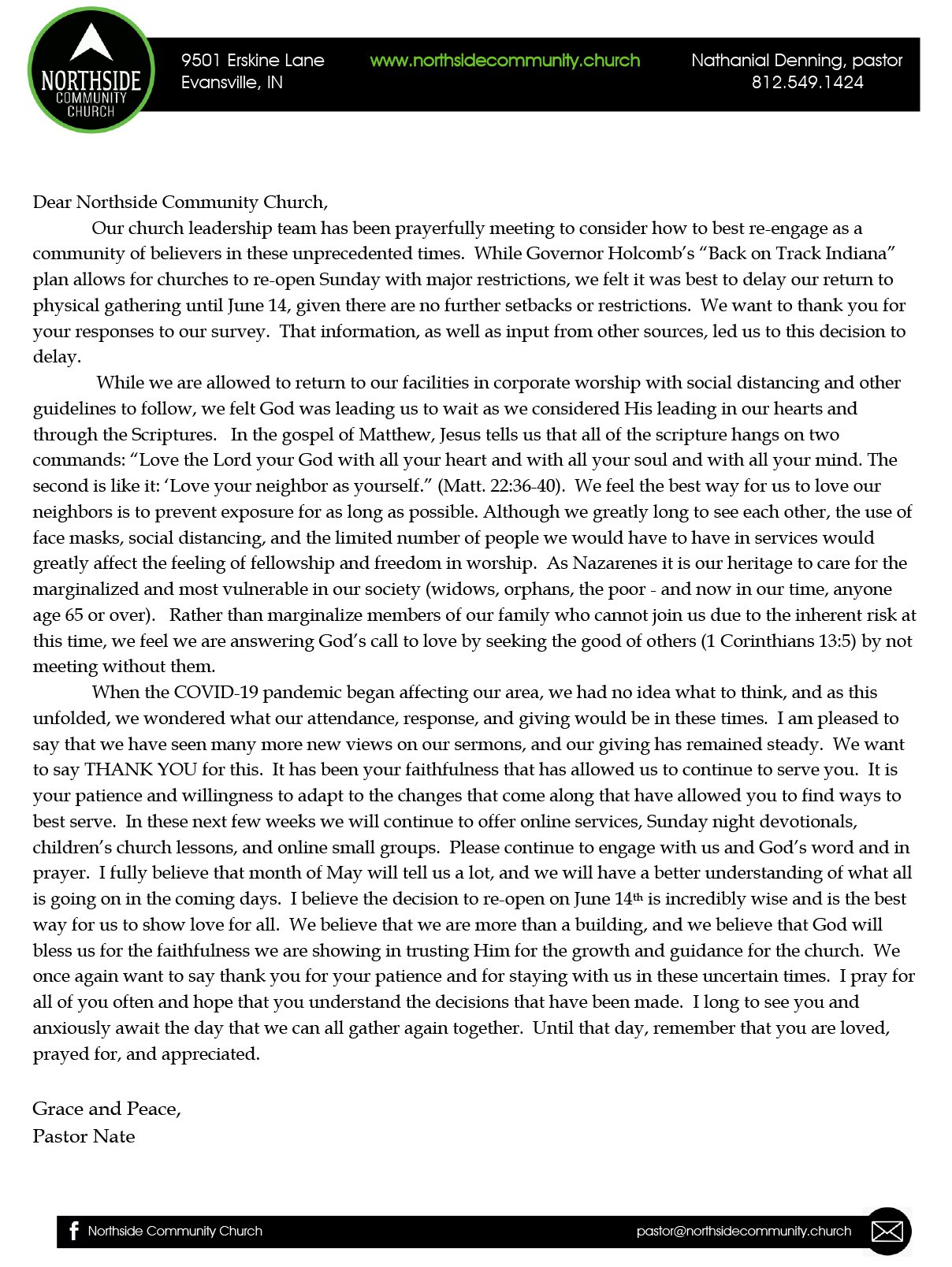 Please tune in to Facebook live on Sundays at 10:30 am for our weekly service.
Tune into Facebook on Sunday evenings at 7 pm for a devotional from Pastor Nate.
Small groups will be meeting other ways. We will be sending out this information in the groups.
If you are interested in joining a small group, please let us know! You can use the Contact us form.
Please visit our YouTube Channel to see our services here!
We will post weekly children's church videos for families to enjoy with their children on our Facebook page.